Corporate Outings
and Team Events
Let Old Glory DC host your next event at Segra Field!
You're going to love Rugby. Make a hard-hitting event with Old Glory DC.
Old Glory DC matches are the perfect backdrop to host an event for your company, school, church, association, or youth sports league. Host a pregame event for your group at Segra Field to get the most out of the day!
Segra Field offers a wide range of pregame hospitality areas and activities for groups of all sizes. Start your party prior to kickoff - following the event, enjoy a day at the pitch watching your local Major League Rugby team, Old Glory DC.
Old Glory DC's 2023 season kicks off early February at Segra Field. We are ready and able to accept groups of ALL sizes! So whether you're entertaining corporate clients and colleagues in a very non-corporate setting, hosting your friends and family for a birthday party or life milestone, or just gathering your team and group, we are here for you!
Refer your company, church, association, or group for an Old Glory DC Group Experience in 2023 and get access to the VIP area when your group places a deposit!
What makes rugby different?
Old Glory DC has continued to prove that fans are falling in love with rugby because of the duality it offers. For some, the intensity, physicality, and speed of the game get them hooked. For others, it's the communal celebration after every match where players and fans from both teams come together to mingle over food or drinks. And for others, it's the ability to be coached by a professional rugby player in the afternoon and then later that same day cheer on their mentor taking the pitch themselves.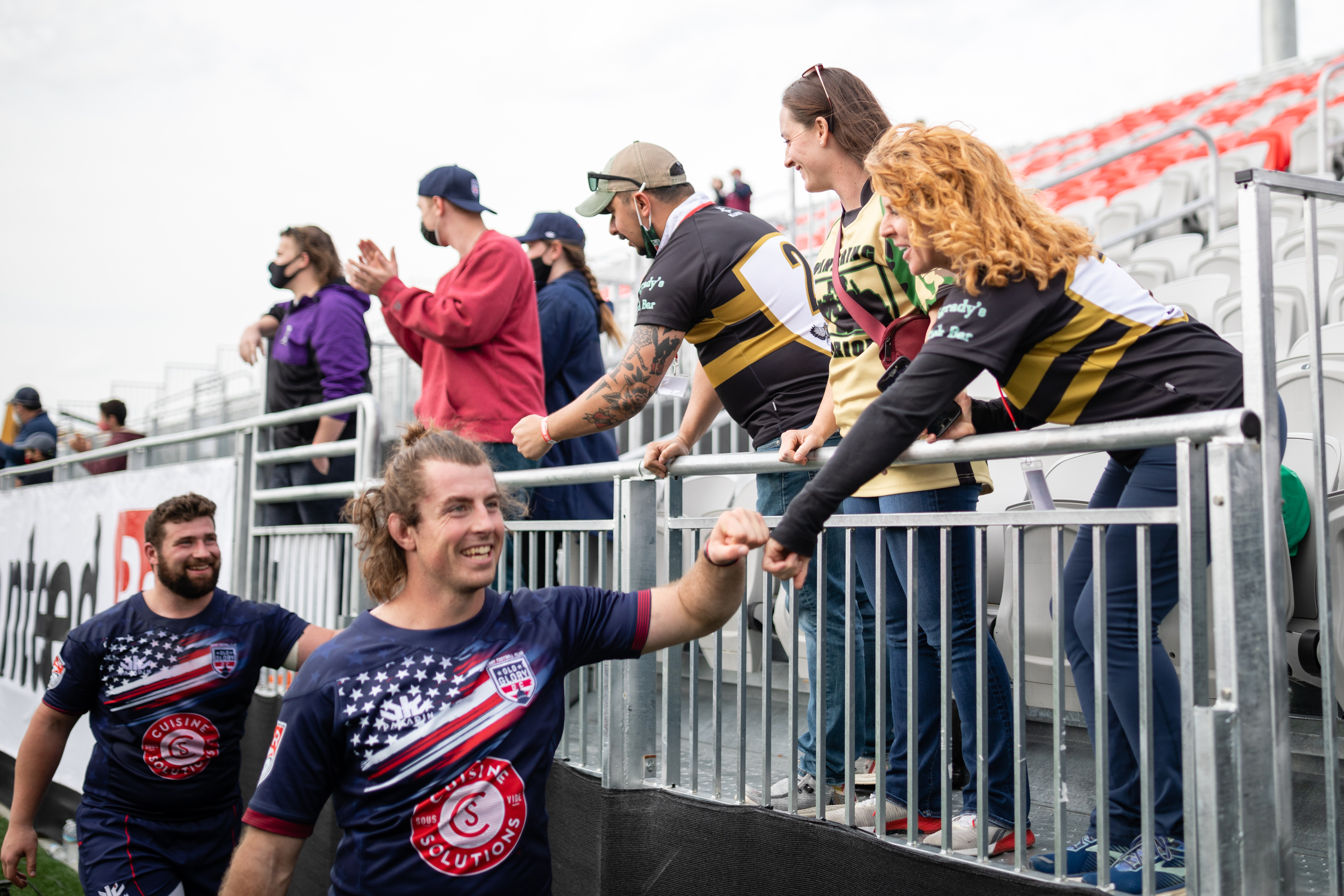 Rugby Values
Rugby provides a unifying spirit that leads to life-long friendships, camaraderie, teamwork, and loyalty, which transcends cultural, geographic, political, and religious differences. Our values set rugby apart from any sport out there and are central to the fabric of the game.
There's no talking back to the referees. We go to war with our opponents and then help each other up and share a meal. Fighting is frowned upon, and standing up for your teammates is encouraged. Our fans and supporters are the foundation of every win, always.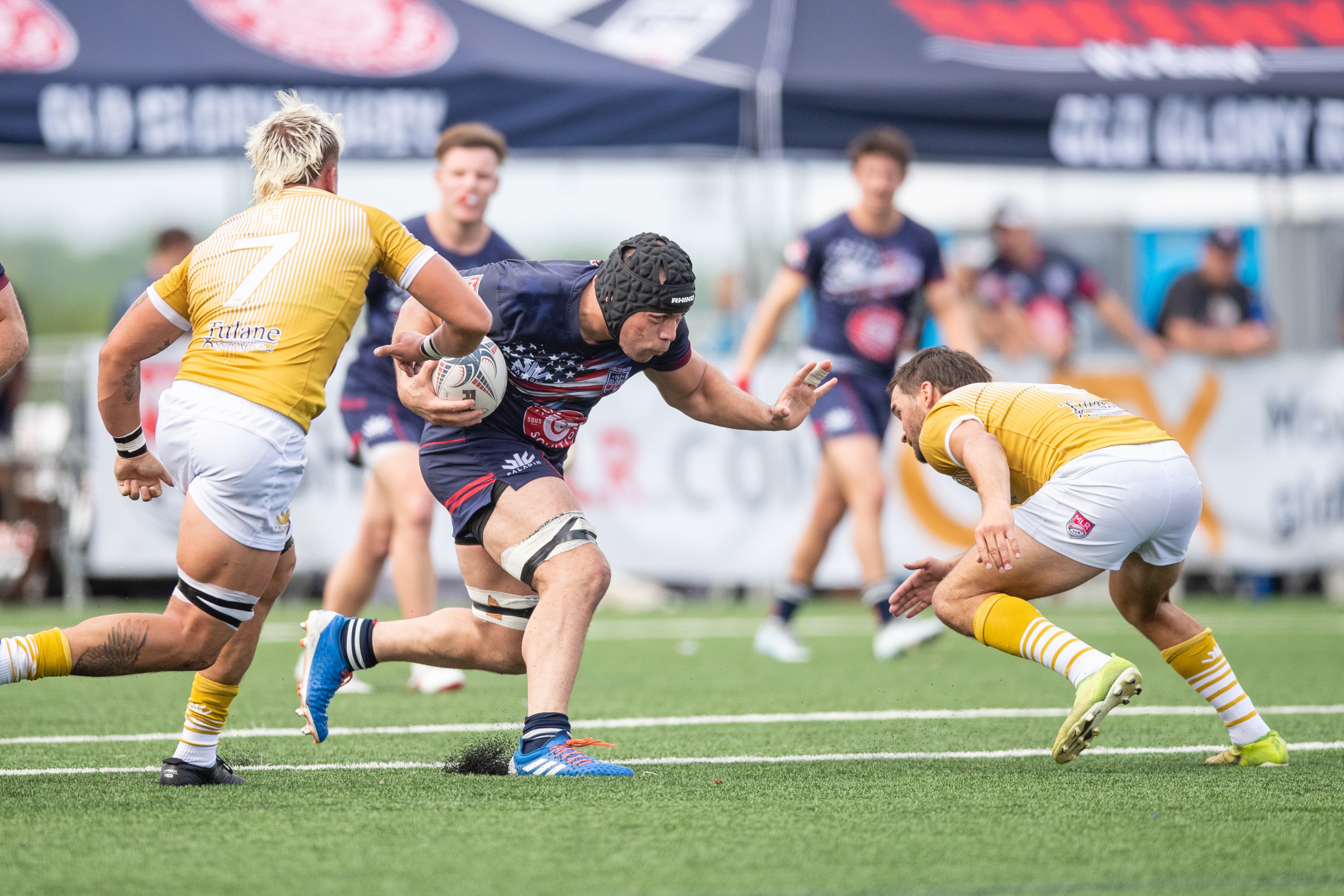 Hard-Hitting and Fast-Paced
Rugby is fast, hard-hitting, and thrilling, a distinctly American interpretation of the international game that hooked. Rugby embodies elements of the country's most popular sports. The physicality of rugby reminds us of football, except in rugby, you don't play with pads or helmets. The flowing grace reminds fans of soccer. The constant ball exchange is similar to basketball, while the intensity is like hockey.

Rugby brings together many of the great characteristics of major sports that are already here, but with the unique rugby elements that set our league apart. If you like sports, you're going to LOVE rugby.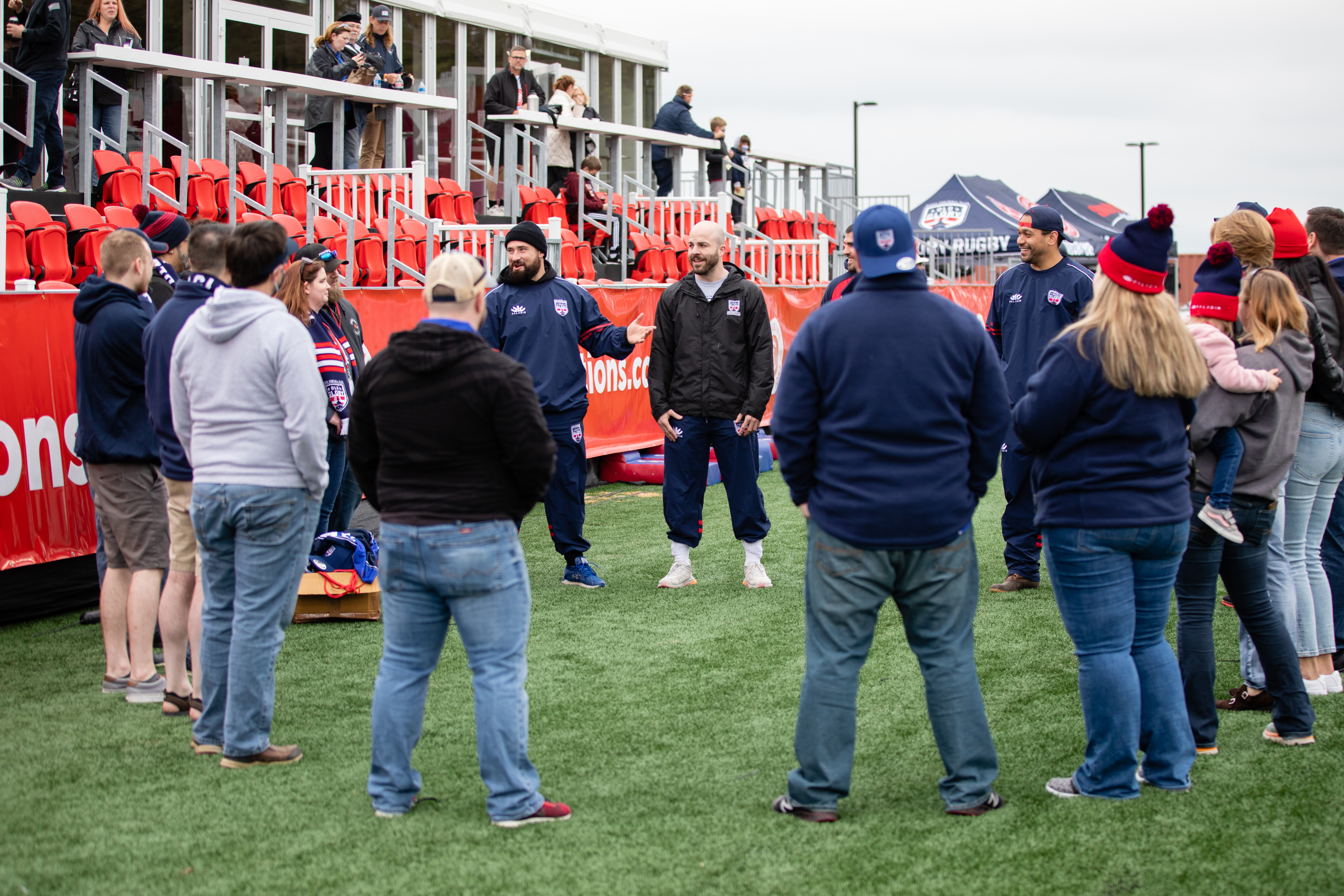 Player Access
Meet our players up close and personal at your event. No need to wait in line for an autograph signing. Old Glory players want to interact with our fans as much as possible.

At Old Glory DC, we welcome you into our home at Segra Field and work with you to fully customize your event to your group and make sure our players conduct a rugby 101 and share their stories before you watch us take on our opponents on the pitch!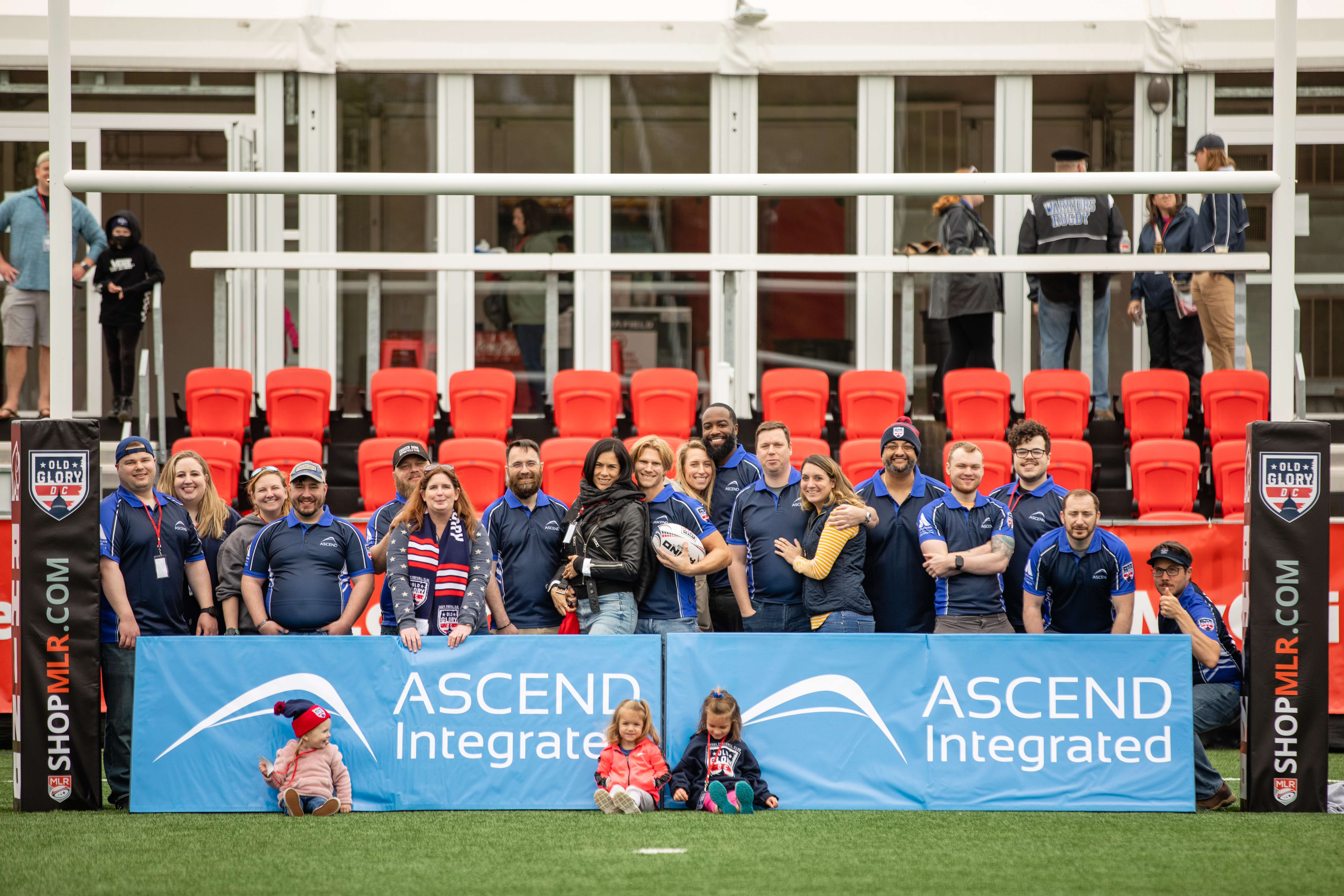 Community
We have a term for our supporters at Old Glory DC - the 16th OG. A rugby team fields 15 players at a time during a match. Old Glory fields an extra player - the 16th OG.

They are the power behind every scrum, the force behind every tackle, the fortitude across the defensive line, and the unbreakable spirit in the 79th minute. You won't see an extra Old Glory jersey on the pitch, but you'll hear the beat of an extra heart. The 16th OG is the core of Old Glory DC.