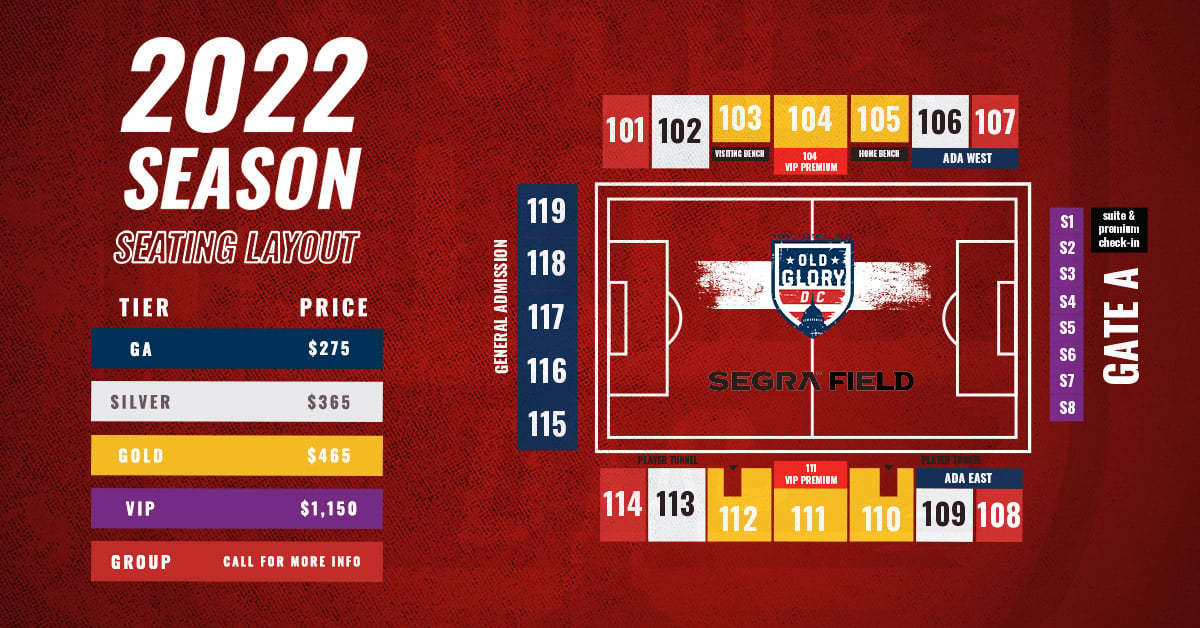 Please indicate your interest for the 2022 season below or contact us directly at sales@oldglorydc.com!
We're nothing without our amazing community supporting us every step of the way.
Hometown hero, Josh Brown, makes sure to let everyone know just how much you all mean to us after each of our matches.
Season tickets are 𝗻𝗼𝘄 𝗼𝗻 𝘀𝗮𝗹𝗲. Join us for eight action-packed matches at Segra Field next season and join the high five line.
Know Before You Go
What's the address of Segra Field?
42095 Loudoun United Drive, Leesburg, VA 20175. Located within Philip A. Bolen Park across from the Leesburg Airport
When do the gates open?
Gates will open 120 minutes prior to the scheduled kickoff. Be sure to follow the club on social media @oldglorydc or check the website because kickoff times may change.
How much is parking?
A parking fee of $5 will be applied upon entry via card or cash payment.
Read all gameday information here.