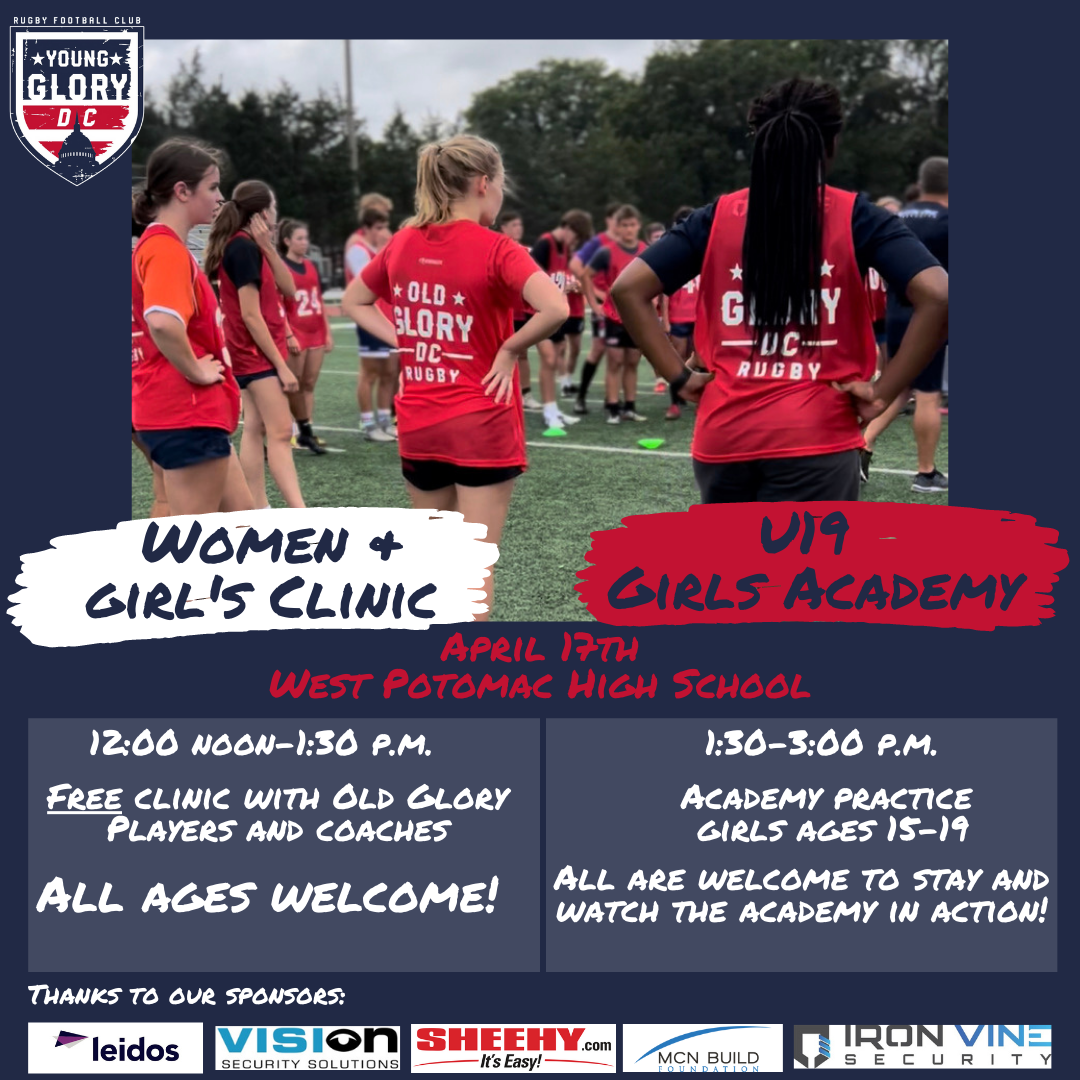 Launched in the Fall of 2020, the Old Glory Rugby Academy's role is to identify and develop talented young athletes from the Mid-Atlantic Region aged 15 to 18 and engage them in a performance development program led by Old Glory DC coaches and staff
There will be a U19 Girl's Academy game April 23rd as the curtain raiser for Old Glory DC at Segra field.
More information will be given out via social media and in person at the training April 17th at 1:30 p.m. at West Potomac High School.
All participants must attend this training to be eligible to participate in the game on the 23rd.
Want to be a part of the Academy?
Once you fill out the participant information, you will receive an email with the documents to electronically sign. These must be filled out prior to the 17th and you must provide a physical copy of medical insurance (even if you attended Academy events last year)!
Make sure you have all of the information below filled out!
Participant information
USA Rugby Registration Number
Photo Release
Liability Release
In addition, please bring a physical copy of medical insurance to the practice on April 17th
All questions and inquiries can be directed to Young Glory Director Tim Brown at timbrown@oldglorydc.com
Follow Young Glory on social media for the latest information!
Instagram: @younggloryrugby
Facebook @youngglorydc